Ty Heckelmann – Certified Career Coach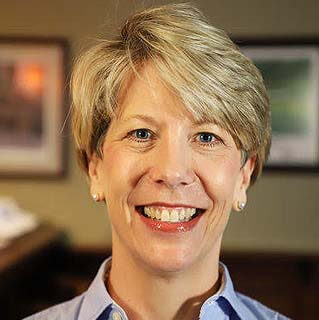 Background
Ty Heckelmann has always lived in mountain states including Washington, Alaska, Utah, California and Colorado where she currently resides after moving with her husband and first son in 1993. Ty's education has been an eclectic mix of public, private, homeschooling and on the job experiential learning! Ty served with Nordstrom, Inc. in five states over the span of 24 + years; her last role was as the Corporate Cosmetics Financial Planning Manager. A pattern in Ty's professional life includes being part of "start-up" scenarios; she most recently served for almost 12 years as part of the founding staff of Valor Christian High School, which opened in 2007. Her last role was on a pilot project as the Director, of the Alumni Career Center. Ty loves to execute vision and has a passion to serve others; she leads through relationship building. As a "maximizer", she loves to help others become excited about their potential.
Role at Z1CareerZone
Ty joins Z1CareerZone as a Professional Coach defined as a "teacher – developer – influencer – entrepreneur with contagious enthusiasm". Ty will serve and walk alongside clients on their journey to fulfill their goals. Ty desires to facilitate learning, be an outstanding listener, performance improver, encourager and cheerleader!
Personal
Ty and her husband Mark met and married in Northern California; they raised both of their adult sons in Colorado. The oldest son, Jordan, is married to their daughter-in-law, Emily, and they have one son. Youngest son, Jonathan, lives in Colorado. Ty has been blessed to travel to five out of seven continents in the world covering 15 countries; she enjoys people of all nations, learning about other cultures and serving the "least of these." Ty is an avid reader and learner; she enjoys downhill skiing, tennis, walking, hiking, biking and gardening. She is passionate about her family and servant-leadership; she and her husband are actively engaged in their faith community.