Kevin Jonell – Certified Career Coach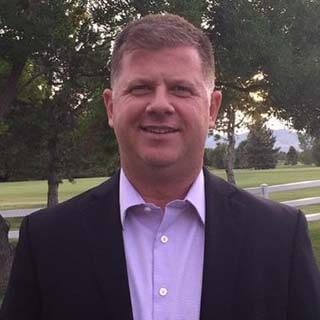 Background
Originally from Sweden, Kevin and his family moved to the Denver area when he was 7. He graduated from Evergreen High School and then headed to Eckerd College to complete his undergraduate degree in philosophy and pursue his passion for soccer and golf. Upon completing his degree, Kevin began his career in human resources at Washington State and then moved back to Denver to work at the University of Denver, where he also completed his MBA. Through Kevin's 20 plus years in human resources and operations, he has worked at top companies, including Vail Resorts, People Soft, Starbucks Coffee and 24 Hour Fitness. Over the years, Kevin has helped people develop to the next level, from manager to executive roles through coaching performance and providing development opportunities to set employees up for success. Kevin brings experience in recruiting leadership positions, managing compensation and determining salary offers, as well as an in-depth knowledge of corporate recruiting and on-boarding processes. He is well networked in the Colorado market and many states throughout the US.
Role at Z1CareerZone
Kevin joins Z1CareerZone as a coach. In this role, Kevin will provide individual coaching in person or via Skype, as clients work through the stages of our program, creating a strong foundation for their personal brand and find the job they love.
Personal
Kevin lives in Centennial, Colorado with his wife and three children and their dog, Bodhi. They spend their free time focused on music and sports including; golf, soccer, hockey and American Ninja training. They love camping trips and spending time hiking in the mountains. Kevin is an avid fly fisherman, golfer and plays tennis on his neighborhood team. Kevin is passionate about helping people find work that they love. Kevin thrives on partnering with people to help them discover their strengths and develop a strong personal brand that leads to landing the career they love.