Mark Vesser – Facilitator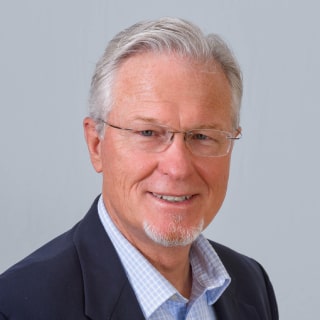 Background
Mark grew up in Knoxville, Tennessee and graduated from the University of Tennessee with a business degree in marketing. After college Mark served on active duty in the U.S. Army for over 11 years on 3 continents. After initially serving in infantry units, he volunteered for and completed the Army Special Forces Qualification Course (SFQC), and then served on an operational detachment alpha (ODA) in 10th Special Forces Group. During the 1st Gulf War in 1990-91 he served on tactical psychological operations or PSYOP team in the Euphrates River Valley in Southern Iraq. In addition to SFQC his other military schools included the Infantry Officer Basic and Advanced Courses, Airborne School, the Jumpmaster Course, the Special Forces Combat Diver Qualification Course, the Psychological Operations Officer Course, the Combined Arms Staff Services School, the Defense Language Institute German Course, and Air Assault School. After leaving the Army Mark relocated his family to St. Louis, Missouri and had a 28-year sales career mainly in the healthcare industry. During his sales career he was recognized with numerous sales awards including 3 national "top sales" awards. He also mentored and trained many of his peers, and thoroughly enjoyed helping them achieve excellence for themselves and their families. In 2020 Mark retired from his sales career.
Why Z1CareerZone
Jim Zasowski, an old college friend, asked Mark after his retirement to join Z1CareerZone as a facilitator with a focus on transitioning veterans. Mark personally reviewed every online module in the entire Z1CareerZone OnDemand curriculum and was amazed at how comprehensive and professional this career training program is. Mark's own transition from the military to finding fulfilling work in the civilian workforce had been in his own words "rocky" with hard lessons learned over many years. In hindsight Mark realized Z1CareerZone's career training program is exactly what he would have greatly benefited from so many years ago when he transitioned from the military. With his belief in Z1CareerZone, background as a mentor, AND passion for helping his fellow veterans, this role as a facilitator with Z1CareerZone felt right to Mark. He is excited about the impact this career training program will have for veterans who choose to trust Z1CareerZone's process (and the unrivaled industry experience behind it) and put in the work that will lead to life changing career opportunities for them and their families.
Personal
Mark lives in a suburb of St. Louis, Missouri with his wife Jeannine. Their son and daughter are both married and living in the St. Louis area, and they also have 2 grandchildren. Mark has been a performing and recording musician (harmonica) for over 2 decades and has also been a voice over artist for advertising campaigns. Since his retirement he's become a volunteer for Philippi Freedom Ministry which serves incarcerated individuals.