Kristine Thody – Facilitator + Certified Career Coach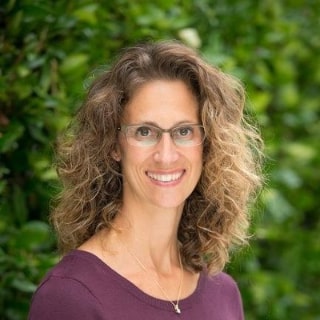 Background
Kristine's life purpose is to shake things up so that YOU can unlock your own potential!
She's full of energy and passion that makes an impact, ignites a spark to wake you up to create the fulfilling life and career you deserve. Her own career pathway is like a jungle gym, having made four transitions to date.
She's a Certified Coach, having trained with The Co-Active Training Institute (CTI) which is widely recognized as the most rigorous professional coach training and certification program in the industry. Since 2012, she has been working for the UBC Sauder School of Business, University of British Columbia, a highly regarded academic business school; ranked the #1 Best Business Program in Canada by Maclean's University Rankings 2020 as the Associate Director, Alumni Careers. She considers herself incredibly lucky and honoured to support an alumni community, of 44,000+, with their careers globally by creating and facilitating unique programming and providing career coaching services. She's worked with a range of industries and career pathways from new grads to seasoned professionals across Canada, USA, UK, Asia, Europe and Australia. She is also certified in The Birkman Method, an occupational and behavioral assessment and the Emotional Capital Report (ECR), a leadership development tool.
Prior to moving into Higher Education, she spent 11 years as a Financial Recruiter, working for both a Fortune 500 global recruiting company and a boutique agency in Vancouver, BC. She also spent 5 years working as an Accountant for a wholesale, and retail company in the sporting goods industry.
Why Z1CareerZone
Kristine was introduced to the founder, Jim Zasowski, by a friend/colleague who works for the University of Tennessee. Kristine instantly clicked with Jim because of their similar backgrounds in recruitment, energy and passion for wanting to see people succeed in their careers and their values. When Jim introduced Kristine to his vision, company values, business model and product, it did not take long to know that this was a team she wanted to be a part of.
Personal
The essence of who Kristine is starts with her commitment to living a life in full alignment with her core values.
Since 2017, Kristine has been involved as a committee member and participant for the Cypress Challenge, a cycling event which supports fundraising for Pancreatic cancer research. She and her team have been recognized as top fundraisers, having contributed over $50,000 and was awarded the Graham A. Stamp award for community involvement by the UBC Sauder School of Business in 2018. Kristine was involved with the Alumni Career Services Association, based out of the USA, for 6 years and held the positions of President, Secretary, and Treasurer along with a variety of committee positions. Her passions include road cycling and racing, traveling and outdoor adventures, personal development and creating memorable experiences with family and friends. Kristine is a loyal sister, auntie, daughter and friend.