Josh Taylor – Facilitator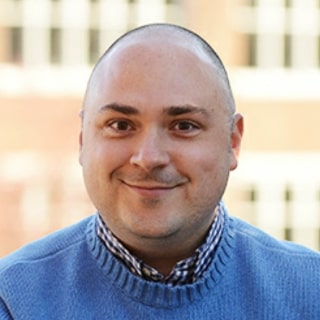 Background
Josh Taylor brings nearly 20 years of experience in the marketing, higher education, and career development fields. He began his career working in globally focused communications roles in the profit (Disney) and non-profit (Rotary International, Hands-On Network) sectors in France, Canada, and the US before transitioning to higher education. Josh is a Gallup CliftonStrengths®, Myers-Briggs Type Indicator (MBTI)®, Strong Interest Inventory (SII)®, and Global Career Development Facilitator (GCDF)® certified career management practitioner. Those letters simply mean he geeks out to (and is highly trained in) the art and science of college-to-career development and current hiring practices!
Why Z1CareerZone
Helping college students leverage their degree and launch their careers is Josh's goal. When his path crossed with Z1 he quickly recognized the program's distinctive capacity to inspire and equip jobseekers with not only a competitive hiring edge, but mindset-tools to leverage in every area of life. As a Z1 Facilitator, he's ready to help young folks up their get-hired game, take charge of their career, and design a life that's aligned with who they are and how they define success.
Personal
Born and raised in Metro-Atlanta and now settled outside Lexington, Kentucky, Josh is a graduate of the University of Georgia (BA, Strategic Communication) and Morehead State University (MA, Adult and Higher Education Counseling). He's actively involved in the National Career Development Association and is the Past President of the Kentucky Career Development Association.