John Wilbanks – Project Director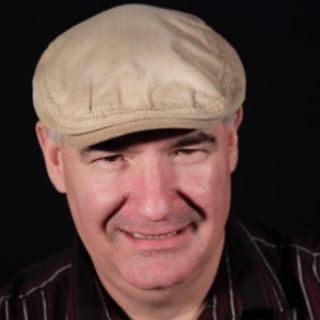 Background
John grew up in Northern Alabama and went into the U. S. Army after graduating from Lee High School in Huntsville. While in the Army John attended many military schools, including Basic, AIDT, Airborne School, U. S. Army Special Forces Qualifications Course, Primary Leadership, Instructor Training Course, Advanced Non-Commissioned Officer Course, German and Russian Language courses, Special Operations Target Interdiction Course. While at fort Bragg he served as an instructor at the Special Warfare Center in Phase II Weapons Branch and was voted "Instructor of the Cycle" three times in a row. He served as the Intelligence and Operations sergeant on ODA 076 in Iraq. After returning from that deployment, he was assigned to a specialty team ODA 075, a mountain team, where he remained until he left the Army. While in the Army John took classes at Methodist College and Campbell University and started at Massachusetts College of Art. After leaving the military John received two bachelor's degrees from Rocky Mountain College of Art & Design one for Graphic Design and Marketing and the second for Illustration, and a master's degree from University of Phoenix in Organizational Management. John worked as a professor at the Art Institute of Colorado for 12 years and became the Senior Instructor in the Digital Filmmaking and Video Production department. He served on several committees most notably, the Curriculum Development and the Professional Advisory Committee. John now owns and manages Engage LLC, a visual solutions company that provides graphic design, video production, 3D visualizations, and instructional design. He also has taught for Westwood College and online for Sanford Brown.
"Desire is the catalyst for learning."
Role at Z1CareerZone
John is the Project Director at Z1, providing support for Z1's client database, LMS administration, curriculum development, visual solutions, video production, motion graphics and as a technical advisor and facilitator.
College, prior employment, and the military may have prepared you for a career but do a woeful job preparing you as a job candidate.
"I have never experienced, nor seen a better career development curriculum than with Z1CareerZone nor a more enthusiastic and positive person as Jim Zasowski. Having been a military veteran transitioning to the civilian workforce and then seeing hundreds of my students at The Art Institute and Westwood struggle to even get interviews, I can attest first-hand how badly this program is needed by so many people. Z1CareerZone has developed an online career training program, it is the most comprehensive career training program that exists, and I believe is without question the best program on the market and far superior to anything any career counselor could ever offer. Additionally, their program is affordable for just about anyone who needs a career change, that may be frustrated with their current work or just want to know how they can find work that they can enjoy and where they can thrive."
Personal
John lives and works in Westminster, Colorado. John met and married his soulmate—Ruth and was happily married for 28 years. Now a widower he enjoys spending time with his two daughters and their husbands, and his brand-new granddaughter. When not working on a computer John is normally hiking a Colorado trail or camping somewhere. He is also an award-winning pen and ink artist.