Jasmine Rice – Facilitator + Certified Career Coach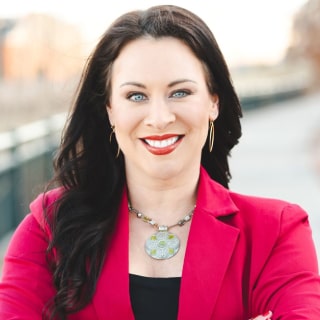 Background
Jasmine is passionate about helping others transform their lives. She was born and raised in Kansas—with a small stint in Arizona—and moved to Denver in 2003. She holds a bachelor's degree in psychology from the University of Kansas. After 19 years in the non-profit sector, Jasmine launched two separate companies. One offering her event planning and consulting expertise to nonprofits—and the second, life coaching women who are navigating divorce or other challenging transitions they are facing.
Why Z1CareerZone
Jasmine was introduced to the founder, Jim Zasowski, by a mutual friend in Denver, Colorado. After speaking with Jim about their passions for running as well as coaching others during transitions in life, the partnership was seamless. Wishing she would have had the Z1CareerZone program when she was going through her career transition, Jasmine wanted to share Jim's vision with others and 100% believes in the motto, "Changes Lives, One Career at a Time".
Personal
Having experienced a divorce and job loss all within less than a year of each other, Jasmine knows firsthand how having the support of a coach can help ease the transition and guide you along the way. Jasmine loves to support others not only professionally, but loves to give back to her community by volunteering her time at local non-profits in the Denver metro area. When she is not coaching, planning an event, or volunteering, you can find Jasmin running, cycling, hiking, traveling, visiting the local breweries, rescuing a dog she sees loose in her neighborhood or spending time with her own dog at home.