Ryan Wakefield – Facilitator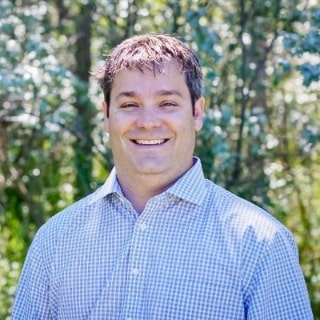 Background
Ryan was born and raised in Montana. Upon graduation from high school he attended college at Embry Riddle Aeronautical University in Florida where he studied Computer Science and Aviation Business. Ryan graduated from the University of Providence (formerly University of Great Falls) with a degree in Elementary Education and a minor in Health and Human Performance. 

Ryan taught for five years at the elementary, middle and high school level and at the same time started his career as a high school basketball coach. In 2012, Ryan founded DrySpark Web Presence and Design and in 2014 launched Every Day, Getting Better – everydaygettingbetter.com – a website dedicated towards positive motivation, in 2019 the Every Day, Getting Better podcast debuted.
Why Z1CareerZone
Ryan has a passion for helping people find happiness. Knowing how many people are unhappy with their current occupations, Ryan has always told his employees, if you are not happy – "let's do something about it and find a position that makes you happy." Ryan loves his career. "I want others to experience that same satisfaction. Joining the team at Z1, I feel that I can share my passion for the pursuit of happiness with those who are trying to find that correct fit. Z1 opens so many doors by allowing us to understand ourselves, and then market what we find."
Personal
Ryan lives in Kalispell, Montana, where he loves exploring Glacier National Park as well as spending time on the lake. He married Kim, an educational consultant in 2003 and together they raise the three Bs; Braden, Bryson and Bosley and a big fluffy Newfoundland named Pepper. Ryan is currently a Boys Varsity Assistant with the Glacier High School Wolfpack.
Through his other volunteer work, Ryan also finds happiness. He serves as a volunteer for the Sigma Chi Fraternity as a facilitator for the Horizons – Huntsman Leadership Summit and a board member for the Krach Transformational Leaders Workshop where he is also a Values Based Decision-Making facilitator. Locally, Ryan was a founding board member for the Northwest Lacrosse Association.